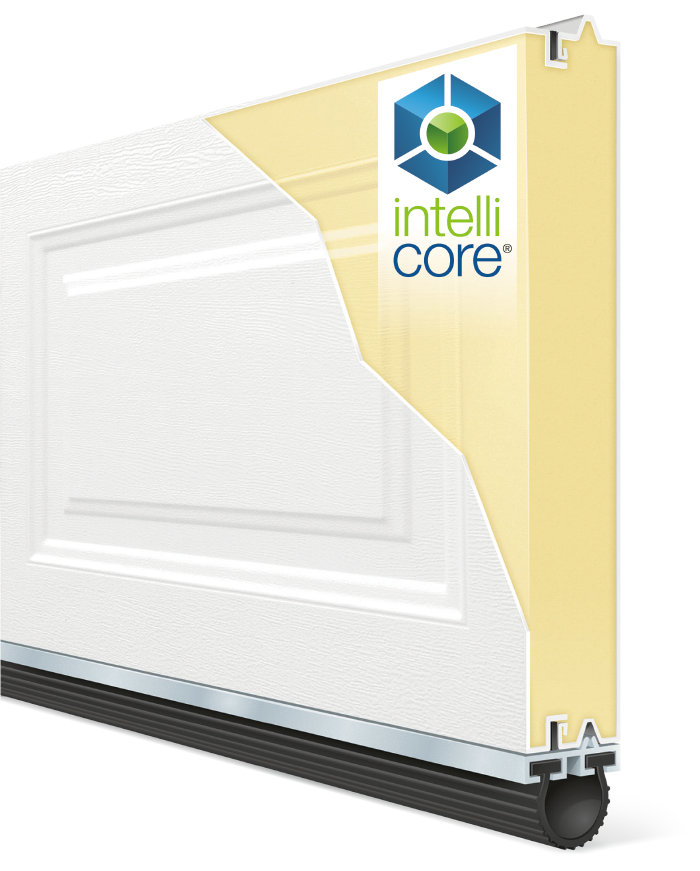 GARAGE DOORS WITH INTELLICORE® INSULATION TECHNOLOGY REPRESENT THE ULTIMATE SMART CHOICE FOR HOMEOWNERS
Intellicore® by IDEAL Door is a proprietary polyurethane foam that is injected into a garage door, expanding to fill the entire structure. The result is a door with incredible strength and durability.
Its dense insulation also produces a quieter door, while its industry-leading R-values (up to 20.4) provide year-round comfort and improved energy efficiency.
Available on These Products:
WARMER
Comfort in every climate
Warmer in winter and cooler
in summer by up to 20°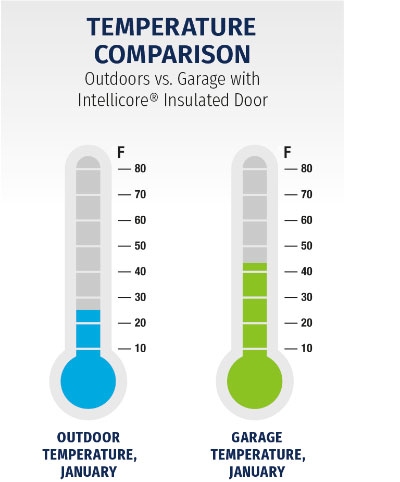 QUIETER
A quieter home is a happier home
Three-times quieter
than a non-insulated door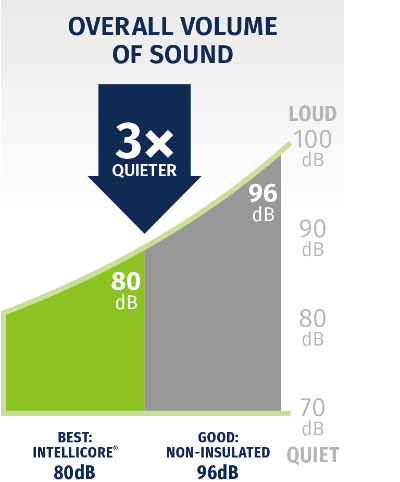 STRONGER
Built for the toughest conditions
Longer lasting and nearly twice as
strong as a polystyrene door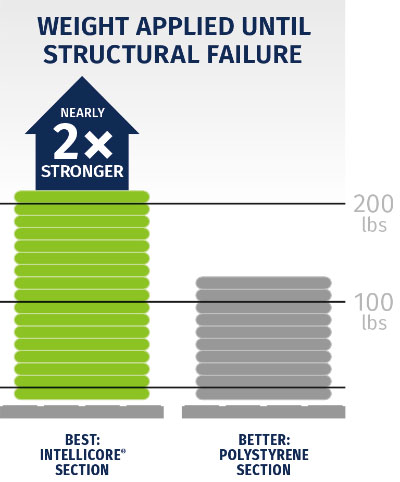 For More Information on Intellicore: