What Size Door Do I Need?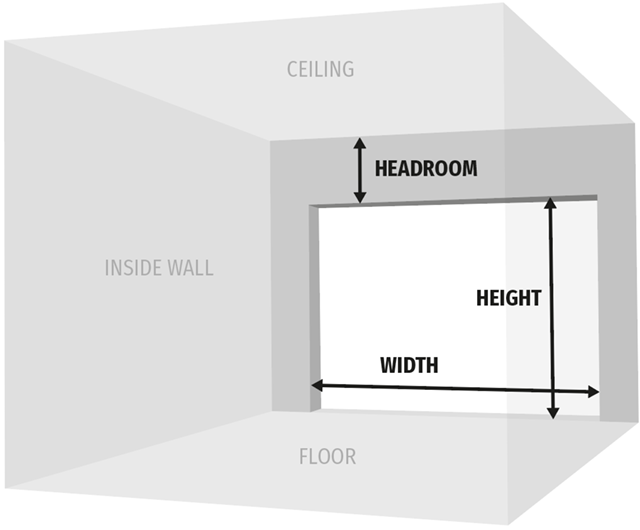 Measuring For Your New Door
Measure existing door width and height in feet and inches. This determines the size of door needed. The rough opening should be the same size as the door.
Measure headroom as the distance between the top of the door and the ceiling (or first obstruction, e.g., light fixture).