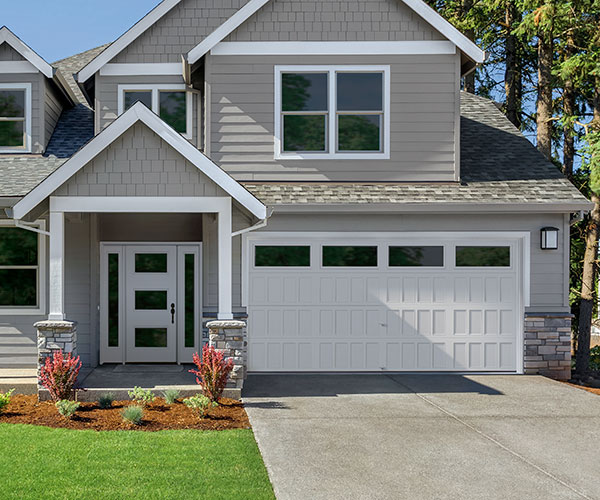 CLASSIC STYLE WITH VERSATILE DESIGN CHOICES
Recessed Steel Panel garage doors feature the classic look of stile and rail construction combined with Intellicore® insulation for high energy efficiency. Available in two distinct recessed panel designs, these doors are sure to provide the perfect look and comfort for your home.

3-Layer Construction
Steel + Intellicore® Insulation + Steel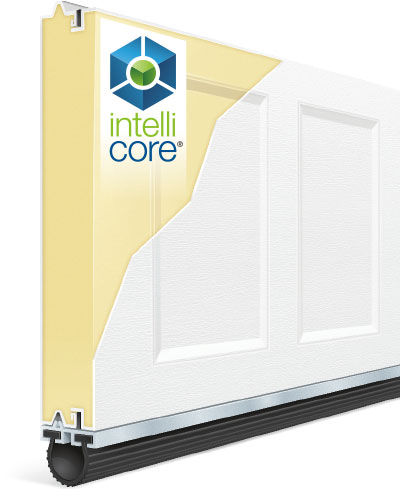 2″ Intellicore
Polyurethane Insulation
18.4 R-Value
Available Models
RR2NU (Narrow Panel)
RR2EU (Extended Panel)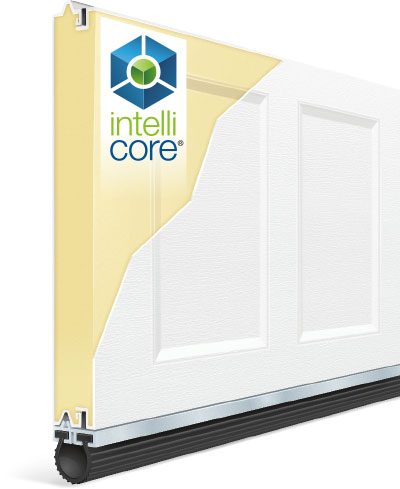 1-3/8″ Intellicore
Polyurethane Insulation
12.9 R-Value
Available Models
RR1NU (Narrow Panel)
RR1EU (Extended Panel)
Panel Designs

Narrow Panel

Extended Panel
UV-protected, color-matched inserts simply snap-in over plain glass windows. Inserts are removable for easy cleaning. Window inserts can be installed inside or outside.























Choose Your Glass Style
Windows are available single pane or insulated in clear, frosted, obscure, seeded and rain designs.





COLOR-MATCHED HARDWARE

SPADE HARDWARE COLLECTION

Color-Matched Lift Handles (Included)

Spade Lift Handles

Spade Step Plate

Spade Strap Hinge*

SPEAR HARDWARE COLLECTION

COLONIAL HARDWARE COLLECTION

Spear Lift Handles

Spear Step Plate

Spear Strap Hinge*

Colonial Lift Handles

Colonial Step Plate

Colonial Strap Hinge*

MISCELLANEOUS HARDWARE

Escutcheon Plates with Operable
L-Keylocks

Available as decorative or as working door lock.
*Door may not open properly if installed near the top depending on opening dimensions and lift type. Hardware may be purchased as a collection or individually.
Colors









Featuring a bidirectional knotty grain for a natural oak look.




PLEASE NOTE:
Actual colors may vary from sample photos.
For Precise Color Matches, Read More
Additional Product Information